We at Richardson Roofing are fully aware and committed to offering a sustainable approach both within the workplace and towards the environment, with both domestic and commercial roofing. As a result Richardson Roofing recognises its responsibilities for the wider environment and to the local community. Because of this, as an organisation, we have committed to complying with all relevant environmental legislation at local, regional, national and international.



Our Commitment Involves

Minimisation of energy and material usage and the production of waste.
Preventing pollution
Effective and responsible waste management and disposal
Implementation of waste hierarchy, reduce, reuse, recycle
Training our workforce to be aware of their environmental responsibilities
Working with suppliers, contractors and customers on environmental initiatives
We ensure our site activities are carried out with minimal impact on local communities and without creating disruption or nuisance to our neighbours
Ensuring our policy meets current legislation and the industry's best practice.




Performance Framework (SCSS)

Richardson Roofing are a corporate member of the Supply Chain Sustainability School




Greener Fleet

Our company LGV lorries are euro 6 compliant vehicles.
We have hybrid company cars for high mileage users on the fleet.
FORS – Fleet Operator Recognition scheme members




Waste Operations

Both operational sites and our office headquarters utilise recycling services through the accredited organisation Lanz.
Provide monthly break down reports (available on request)



Recycling

Timber
Slates
Tiles
Lead
Copper
Zinc
Insulation
Paper
Plastic
Wages

We pay 100% of our employees above the London living wage.
---
Apprenticeship Program and Training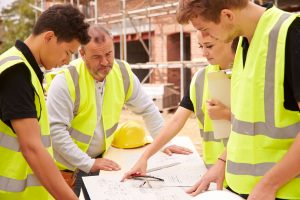 Richardson Roofing are committed to helping younger generations build a brighter and better future. As a part of this, over the last 17+ years, we have had a fully working and operational apprenticeship program. This has seen three individuals go all the way to the top three within the regional college finals. One of our junior apprentices was asked to represent England in Russia by the National Federation of Roofing. Enrolment to roofing college, Lead development courses, SMSTS courses and first aid training are all a common and frequent occurrence at Richardson Roofing.